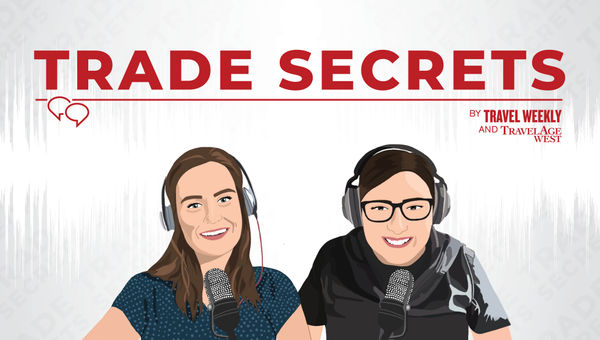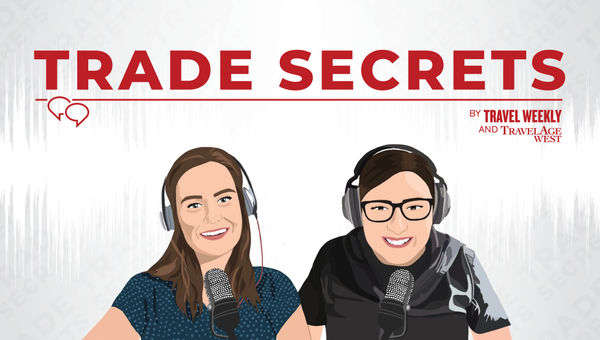 Travel advisors are finally busy again — the good kind of busy, not the cancel-rebook-cancel-rebook cycle they've been stuck in for the past two-plus years. But many of them are too busy, and it's taking its toll. Burnout is now a real problem in the travel agency community. That's why we've invited Laura Magnuson, a licensed therapist and vice president of clinical engagement at Talkspace, to join us on this episode of Trade Secrets. We discuss how to avoid workplace burnout, how to balance work and life when work is just so busy, and more.
This is our season two finale! We'll be re-releasing some of our older episodes in August and September so you can take a look back on topics we've already covered. Please keep in touch with your questions and ideas in the meantime! Then, in October, we'll be back with all new episodes of Trade Secrets. We'll release a trailer with our season three premiere date as it draws closer. Thanks for listening!
In this episode:
0:55 – A quick note about the end of Trade Secrets' second season, and season thre3
2:42 – Meet our guest, Talkspace's Laura Magnuson
4:38 – How can travel advisors manage the level of stress they're currently facing in their professional lives?
9:00 – A lot of travel advisors are one-person businesses and might not have the benefits of a traditional 9-5 job. If you work from home and own your own business, how do you keep work boundaries from bleeding into your personal life when your personal life is all around you?
11:57 – How can you best manage stress in the moment, during the workday?
15:22 – What are the signs that you should seek outside help from a therapist?
18:340 – Travel advisor Antoine Wilson is feeling burned out. As a serial entrepreneur, his mentality is always "go, go, go." He asks, how does he combat that mentality and relax a bit?
21:18 – Listener Heidi Creed has noticed something among her agency's clients: they're nervous about traveling, and asking their advisors way too many questions. She wonders how they can set boundaries with clients, while still offering a high level of service.
23:35 – Using your out-of-office reply to your advantage
24:21 – On Talkspace's relationship with Kimpton Hotels
25:12 – Metherlyn Rondon is a travel advisor but also trained as a counselor. She offers some advice, including getting outside and getting some sun, and checking in with yourself and reminding yourself why you're a travel advisor.
29:58 – Laura, Emma and Jamie offer some of their favorite resources (linked below)
Further resources:
Talkspace on the web, Facebook, Twitter and Instagram
Workplace stress resources from Talkspace
Talkspace's partnership with Kimpton Hotels & Restaurants
From TravelAge West: Most travel advisors are facing burnout
Brene Brown
Esther Perel's Where should we begin? podcast
Danny Lavery's Big Mood, Little Mood podcast
Laurie Santos' The Happiness Lab podcast
Need advice?
Call our hotline and leave a message: 201-902-2098
Email us: [email protected]            
Theme song: Sock Hop by Kevin MacLeod
License: https://filmmusic.io/standard-license
See omnystudio.com/listener for privacy information.